Congratulations!! You and your baby have made it through this first wonderful, exciting and crazy eventful year! A cake smash photo session is an amazing way to capture this huge milestone! Not only is it a ton of fun, you will cherish these adorable images for years to come!
12 Month Baby Milestone Photos
The first step to your babies 1 year photos is to decide what type of birthday session you have in mind! At Holly Marie Photography I offer 3 different packages so that your session can be tailored to your unique vision. Simple and elegant 12 month milestone pictures are becoming increasingly more popular. They focus on your baby in a classic setup. These sessions can take place in my Carmel Indiana studio or in select outdoor locations in Hamilton County
Styled Cake Smash
Are you excited to see your baby smash cake? Splash in a little bath? Do you envision a colorful balloon wall? A garland with unique add-ons from your little ones first birthday theme? If so you have come to the right place! Styled cake smashes are my most popular package. I can't wait to hear all of your ideas for your baby's first birthday bash!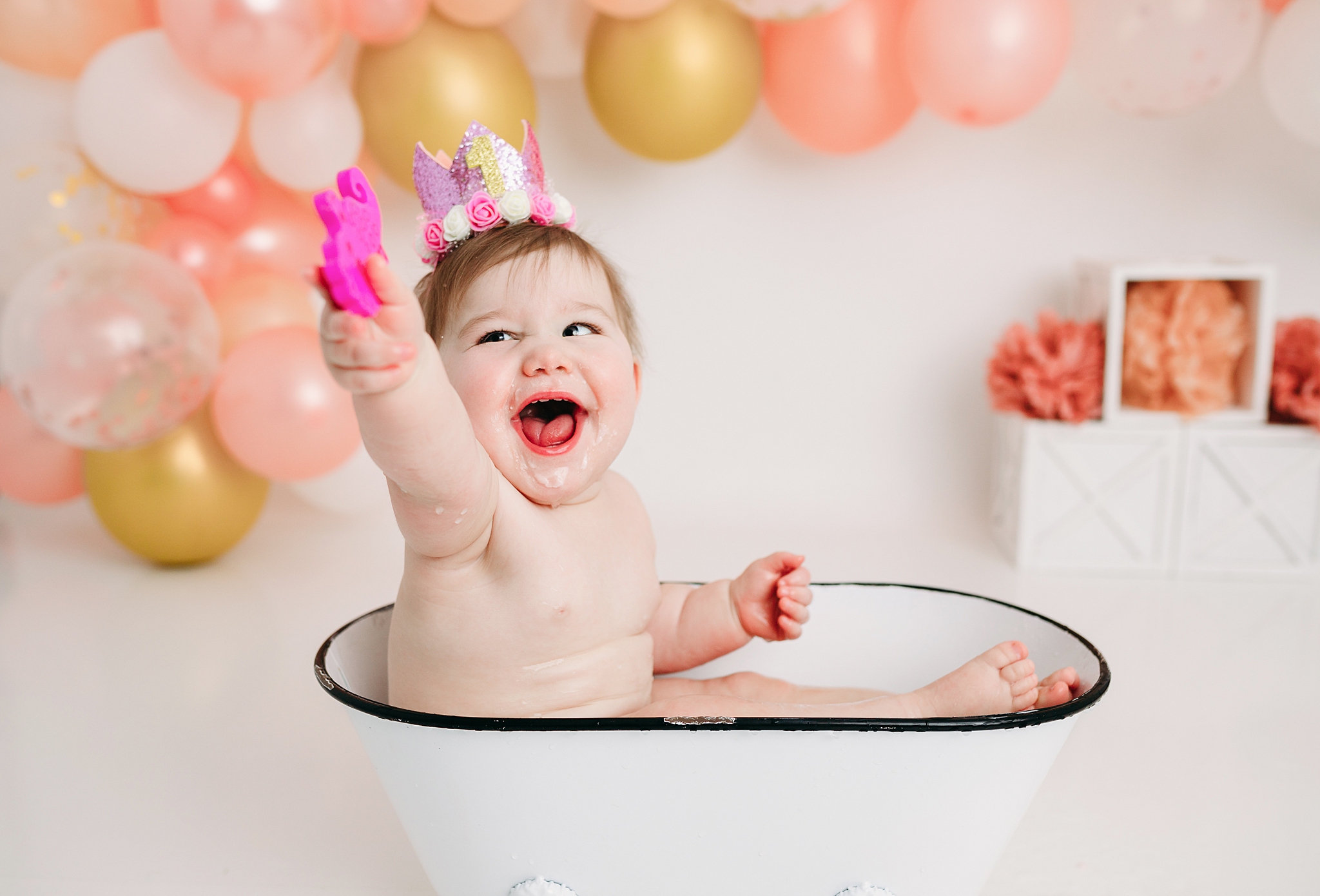 Deluxe Custom Themed Cake Smash• $850
Custom setup designed around any Theme of your Choice
Portraits, Cake Smash, Splash Bath included
Custom Cake

10 Full Resolution Edited Images of your choice Included

Softly Edited Gallery or Viewing Appointment available within 72 hours or 3 images are added to your package free of charge
Additional Images Available for Purchase
Download your Images From Online Gallery
Printing Rights
Includes Family and Sibling shots (**Excludes balloon arch themes**)
50 dollar discount available if you choose one of these themes: Discounted Themes
I recommend booking as soon as possible for when your baby will be between 10 and 12 months
---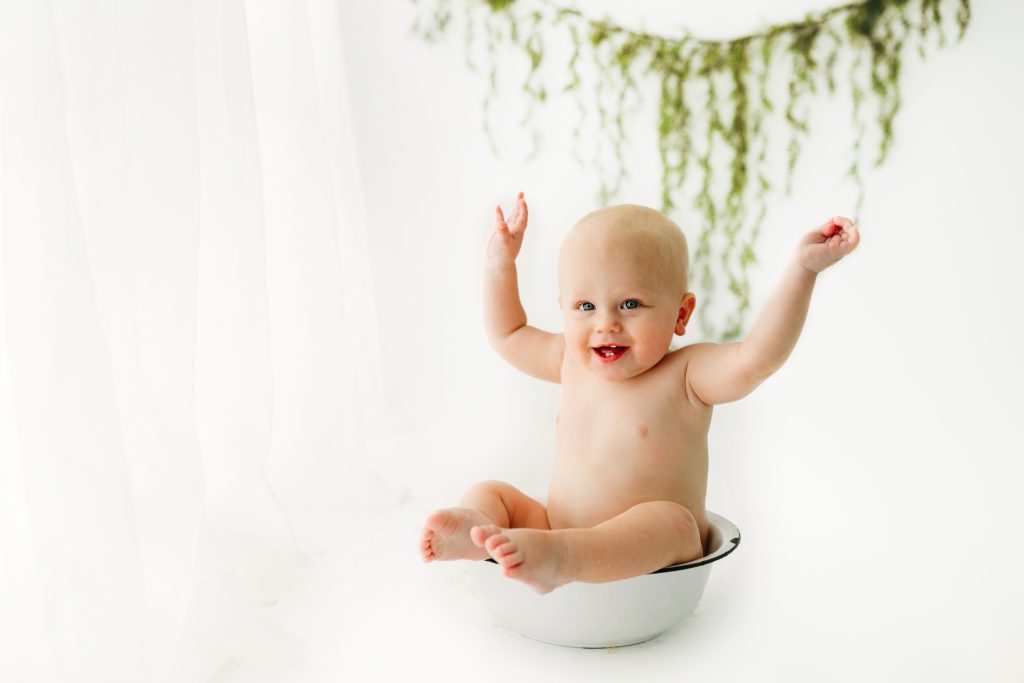 Simple & Sweet Cake Smash with Family Portraits• $750
Simple all white window setup with green garland or cream macramé hanging
Family Pictures, Portraits, Cake Smash, Splash Bath included
Naked White Cake
10 Full Resolution Edited Images of your choice Included
Softly Edited Gallery or Viewing Appointment available within 72 hours or 3 images are added to your package free of charge
Additional Images Available for Purchase
Download your Images From Online Gallery
Printing Rights
I recommend booking as soon as possible for when your baby will be between 10 and 12 months