In the moment these times are so special! The first time you hold your newborn in your arms, the day you bring them home, the first time they sit on their own and their first birthday cake. Without photos these moments become just memories, I would love to capture each season and every detail for you so that these memories can come alive and be captured in perfect detail forever.
I focus on quality and convenience for each session because capturing each photo well matters. I want you to feel at ease in my studio. I want your children to be comfortable being themselves.
Each of my packages always includes a number of full resolution edited photos. A few days after your session you will come back into my studio to view all of your photos in a musical slideshow! After that we will work together to select your favorite images and order prints and heirlooms for your home.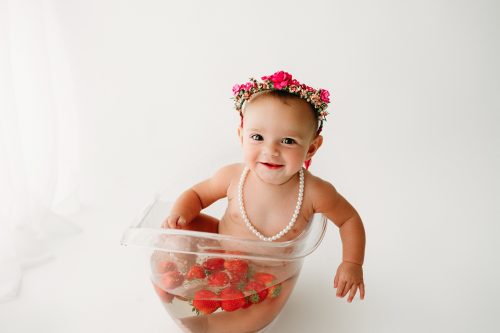 Hey there! I am really looking forward to hearing from you! When you send me a message I will take a few moments to get to know you and understand what type of session best fits your current photo needs. Once I know exactly which session you are interested in I will add dates on to a booking calendar for you and you can book your session! In order to fully book your session you will click on the booking calendar link, fill in your information, read through and sign your name AND type it into the box, scroll through the contract again to press continue, then pay the retainer fee to hold your spot. Once this is completed correctly you will receive a confirmation email!
I hope that you were able to find the pricing information that you were looking for! My studio newborn photo sessions take place in my studio in Carmel Indiana. My outdoor sessions all take place within 20 minutes of Carmel within Hamilton County and Northern Marion County. I often shoot in parks within Westfield, Zionsville, Fisher's, Noblesville and Indianapolis Indiana.
I am so excited to hear from you! If you have any special idea's for your session, please don't hesitate to mention them in your inquiry!
Have an amazing day!
Holly, from Holly Marie Photography

hollymarie123photography@gmail.com
410 E 103rd Street, Carmel Indiana 46280